ar-Three important tips how to live in Big cities
Everyone can live in cities like newyork, jeddah, london, paris, beijing ,tokyo and cities like that if you know how to travel places . The first problem is getting lost in the big city full of strangers. How would you solve that ? The solution is simple. Getting lost isn't the problem . Getting lost in the city would teach you more about places and people. It can also become one of the best experience in your life. Forget getting lost. Just follow the simple steps below and experience your life. These are based on my own experience and you may also know it.
1.KNOWLEGDE
All you need to know is the places near by . First of all, learn about your surroundings and this may help you find your hotel back if you get lost.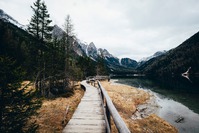 2.Phone
This is the most important thing if you get lost with some few cash in your pocket. Your phone must have enough amount of bill to use internet e.g. maps. Apple maps and google maps are the best example . Open one of the maps and go to transit options. Type the place you want to travel and you will see the bus numbers , metro lines and tram rail. Just follow the trial and you will arrive at the station
You can also install uber or grab. To hire cabs for emergency situations. These will costs you some money, more than bus or metro.
3. Money
This is the most important thing you need.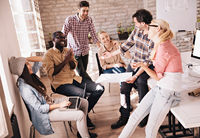 This is where your text starts. You can click here to start typing. Sed ut perspiciatis unde omnis iste natus error sit voluptatem accusantium doloremque laudantium totam rem aperiam eaque ipsa quae ab illo inventore veritatis et quasi.
Ea commodi consequatur quis autem vel eum iure reprehenderit qui in ea voluptate velit esse quam nihil molestiae consequatur vel illum qui dolorem eum fugiat quo voluptas nulla pariatur at vero eos et accusamus et iusto odio dignissimos ducimus qui blanditiis praesentium voluptatum deleniti atque corrupti quos dolores et quas molestias excepturi sint occaecati cupiditate non provident similique sunt in culpa qui officia deserunt mollitia animi id est laborum et dolorum fuga et harum quidem rerum.