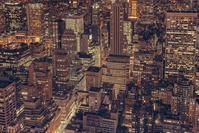 About 6 months ago, I went to China to a city named Guangzhou, which is famous for trading merchants and one of the world's largest trade fairs. The arrival was exciting . I couldn't wait to see my new school. At first, I thought the school was exciting with many friends, canteens and stuffs like that. But when I arrived there it was quite different. It wasn't a school nor a boarding school... It was a university. I was disappointed. My dad dropped me at the university with my cousin and he went off, to his country. Leaving us there without teaching us how to travel places. The subject for us was chinese which my dad was pretty good at.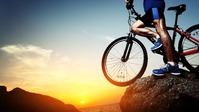 We didn't know how to travel nor live there. So we attached ourselves to our friends who were much older than us. The amazing thing was , I am the youngest person in the university. I thought I would meet new hot girls who were the same age as mine. But quite different, all of them were much older than me and there was no teenager there. The arrival to the university was less exciting than I expected. We stayed in the hotel which is near to the university. After staying weeks there life become I became bored. My cousin who was staying with me was quite happy there because he got new friends. I was all alone and there was no one with me the whole time. Later I learnt how to travel places. I took metro to the downtown sometimes. Rode bicycles to nearby places with my cousin . After staying there for months , I really missed my home and food there because I didn't have enough money to use. Because of lack of money, I sometimes used $20 for the whole week eating very cheap foods which costed me just 20 cents per time.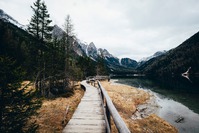 Then my dad came to pick us up . It was time to go back to our country. I was quite happy because I had a bad life there with no friends and enough money. My cousin seems to be sad because he missed his friends and the city. But we both was happy because we were going back home after a long time for months. But when i arrived home, I saw that I missed many lessons from my school in my country . Everyone at home was happy because they could see me again . I bought them presents and they were very happy. I was missing my university back . When I was there I thought home was better. But then I realized that I was wrong. Time was really precious back there.